| | |
| --- | --- |
| Posted on March 11, 2013 at 8:10 AM | |
Introducing Jan Clifton Watford!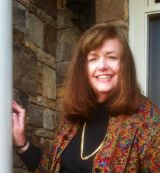 This is what I could find out about Jan Watford on Smashwords:
     Jan Clifton Watford's interest in art began as a very young child. Through childhood she studied privately with several art teachers and was recognized with several art awards. Education includes Florida State University, Georgia Perimeter College, and a Bachelors of Visual Art from Georgia State University. Graduate work includes a masters degree in teaching and learning with specialization in integrating technology in the classroom from Nova Southeast University. For many years she taught art from her home and then from her own retail store that also included wholesale and retail sales, and arts and crafts. Her original designs for the gift market industry have sold nationally and internationally.
     She taught public school for eleven years with the last eight years in elementary art to inner-city children. In her retirement, she is enjoying pursuing her interest by furthering her involvement in fine art painting in water color, acrylics, and collage and in writing and illustrating books for young children. Her first picture book, Drabsville, was published in the summer of 2012. Her first chapter book,"Roland's Stupendous Imagination And The Native Americans" was published as an ebook in September of the same year. In 2012 she also was awarded with the honor of becoming a lifetime member of Who's Who Worldwide.

Author's Links:

Jan Clifton Watford on Facebook
      NOW then Jan's Interview will go live On March 18th, 2013 so:

Categories: Writers Interviews